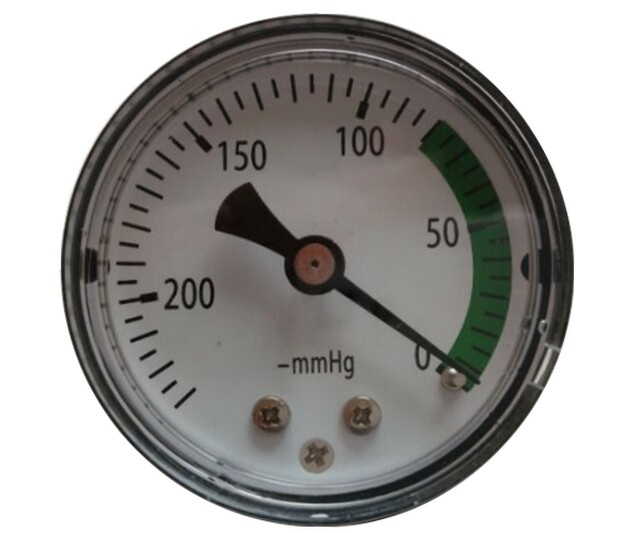 Vacuum Capsule pressure gauge

Product details:
Product name:Capsule pressure gauge
Product model:KCGVLB
Instruments Diameter:50mm,
Accuracy Class:2.5%
Range:-3kPa~-100kPa
Ambient temperature:-20¡æ~+60¡æ
Connection thread:1/4PT,1/4PF,
Instrument case:50mm Black paint of Iron ;
Instrument socket:Standard copper alloy .
Measurement Elements:Standard copper alloy double diaphragm tin welding.
Movement:Standard copper alloy.All with micro adjustment devise(without zero adjustment option)
Window:Screw in organic glass.
Dial: Aluminum,
white with blue and black scales(special dial available)